Latest offers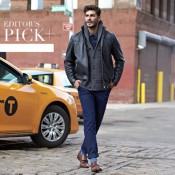 The bomber jacket gets a new lease of life at M&S. Update your wardrobe with this resilient bomber jacket. A real investment piece for your wardrobe, this timeless leather jacket will never go out of style: £249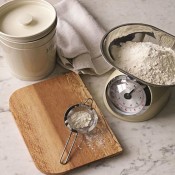 M&S have brilliant bakeware to a full range of baking ingredients (available in the foodhall), They've got everything you kneed to rise to the occasion. So have your very own 'Bake Off' and win every time. Just as an added extra there's 50% off selected items too.
News & Events
Soon you'll be able to support Tickled Pink at Asda by purchasing certain products in store.
It's that time of year again, when coats, boots and knits envelope us again in their cosy embrace.
We love the cosy feel of this room, where classic tones meet modern furnishings. 
Get your home-spiration in store at Homebase and get your rooms looking more 'you'.
1. Boat with rigged ornament £9.93
Voice your opinion
When it comes to outerwear this season, the only fashion rule is to opt for the most statement coat you can get your hands on.