Latest offers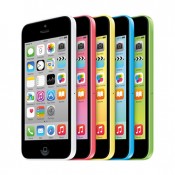 Pick up the iPhone 5c at Carphone Warehouse

4-inch Retina display. A6 chip. 8MP iSight camera. FaceTime camera. iPhone 5c is engineered to the brightest specifications, comes in five colours and represents eyecatching value.
No upfront cost £21.50 per month *Ask in-store for further details
PhD Diet Whey from Boots provides the high quality protein sources and nutrients to assist lean muscle building and maintenance without the need for a high calorie intake that can lead to unwanted weight gain.

PhD Diet Whey Protein Belgian chocolate with sweetener is on offer for £26.62 saving £8.87.

News & events
Are you going to be enjoying the great British summer with a good old fashioned staycation? Maybe you're going to spend your days catching up with friends, lunching, shopping and relaxing at home. Whatever you do, do it in style with Next. 
Argos is now open at Orbital, with a new concession within Homebase.
Argos combine the best of online and high street shopping, offering a fast, easy and seamless way to get what you want.
A big congratulations to Mrs. Timms, our M&S Afternoon Tea for Two competition winner.
Have your say
Taylor Swift and Nicki Minaj had it out on Twitter this week and everyone lost their minds.Which pop diva is Queen of Fierce in your (song) book?